HometownLife Having his license suspended was something one 33-year-old Detroit man apparently heard before he was pulled over by Livonia police back on June 27.In fact, he had heard it about 77 times, police say.Police say the man was driving his vehicle near the intersection of Plymouth and Merriman when police initiated a traffic stop. After speaking to the driver, police learned he did not have a valid driver's license and asked him to step out of his vehicle.He was originally arrested for driving without a valid license. After police ran his information, they found out the man had his license suspended 77 times by the Secretary of State's office and had 12 convictions under the Michigan Vehicle Code 257.904, a number police say is fairly high.The vehicle did not have a valid plate registered to it and the plate on the car was confiscated, police said. The vehicle was later impounded.The man was arrested for driving while license suspended and taken to the Livonia police station for processing. The passenger in the vehicle was also arrested, as a check by police saw he had several traffic warrants out of Dearborn, police said. He was later released and driven by police to the area of Merriman and Joy.
Hats off to this villain of violations for recording what just has to be a record 77th suspension of a license. I know who's going to be the talk of the Class of 2001 reunion and it's not going to be Dave the heart surgeon. It's going to be this random guy whose name has not been released.
Quick math lesson. Guy presumably started l̶e̶g̶a̶l̶l̶y̶ driving in 1999 and it's 2017. So that puts him at roughly 5 suspensions a year. That's crazy but down right impressive. I'm not sure I've ever seen someone care more about their craft, which for this guy is getting pulled over and having his driving privileges revoked. For the love of the game I suppose. I wish I care about anything as much as this dude cares about getting his license taken away from him.
I guess the biggest question that needs to be answered here is how does this keep happening? Like how at suspension 34 there wasn't someone in a position of authority seeing this trend of license suspensions and just say you're done buddy, enough is enough. Nope. They just kept giving the license back to him hoping that this was going to be the time where he understands that breaking vehicle law is a bad thing and that he was going to fly right. Swing and a miss. And since this guy is actively trying to go for the world record, you know he had a huge smile on his face and said better bring me downtown officer. He probably knows everyone there by name and have a special cell for him with all the stuff he likes to do. I'm sure he's real upbeat about it once he enters the precinct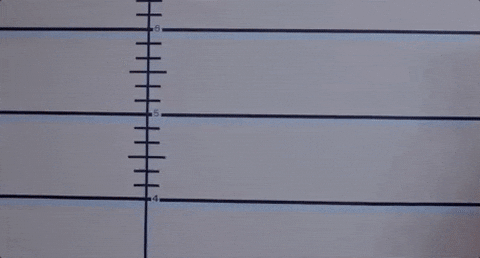 @2ndSatSurnn
@2ndSatSports