Live look at me dealing with the idea that that the Miami Dolphins season is possibly over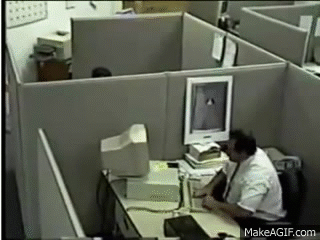 Today at Dolphin's practice, Ryan Tannehill who's coming of a partially torn ACL, who began training camp by gathering everyone including the media to let them know that his knee was fine and that there was nothing to be worried out suffered a knee injury to the knee that has been surgically put back together. Video just came out of the actual play that it happened on
The dreaded non contact injury. Those types of injuries seem to always mean the worst. You see a guy get hit in the knee and you're like, yeah guys get hit there all the time and pop right up and many times they do. But when you see a guy go down to the ground and no one touched him but because he planted his leg and cut you just know that something burst inside of the knee.
Then of course Schefter comes out to the waiting room to talk the nervous family relays this
This is all terrible news for the Dolphins. They already are dealing with their stud RB Jay Ajayi going down earlier in the week with a concussion, who's out indefinitely. Reshad Jones was placed on the active non-football-injury list. Now they have to deal with possibly losing their as much as folks don't want to admit franchise QB.  I can say with confidence that there's been smoother starts to training camp before.
There's so much expectation going into this year. Got to the playoffs last year when no one thought we could. Gase has seemingly removed all the stupid nonsense that generally surrounds Miami. The defense will be getting back some of the guys that were hurt last year. Landry, Parker, Stills, Thomas is the best group of receivers Miami has had since the 80s. The stars were aligned for a major year.
Where does Miami go from here? Hopefully it's just a sprain and it isn't serious and Tannehill misses a couple of weeks but is ready for week 1. Extremely wishful thinking on my part. If he can't go do you just go to Matt Moore who played well at the end of the year filling in for Ryan when he went down and started a playoff game? Or, do you go and get some one else? Two names that have been thrown around already and will be continued to be brought up whenever a QB goes down are Jay Cutler and Colin Kaepernick. Cutler is currently working for Fox and we all know Kaepernick's is being ostracized by the NFL owners. We all know what Moore brings to the table and that's a guy who's been here for years who isn't afraid to let it fly. Sometimes it ends being a TD sometimes the ball is under thrown by 15 yards. He's a paradox but I like what he brings to the team. It always seems like the players get up for him. I've always liked Cutler's arm but he's a guy who thinks he can throw through 45 levels of defenders. I think Kaepernick still has good football left in him, but he's not very accurate and accuracy is a premium in the Adam Gase offense. You need timing on top of timing to run it well. Tannehill was doing that last year before he got hurt. Let's just hope it isn't serious, head to the Winchester and do this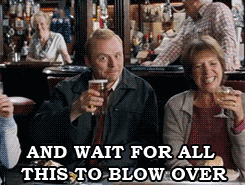 @2ndSatSports
@2ndSatSurnn