This picture right here is when the Dolphins had so much hope for the season. Where the world made sense
Cut to 3 seconds later and all the aspirations Miami had went up in flames and the world became a twisted place
By now you've heard that Ryan Tannehill went down yesterday with a dreaded non-contact injury to his unsurgically repaired knee that he injured last season. Key word is unsurgically because the Dolphins opted to not have surgery on it and instead chose to just let him heal over time. Well it was a real roll of the dice and yesterday it came up 7.
After hearing about what had happened I just slumped in my chair completely dejected. I felt awful. That feeling of thinking your team might actually have a chance to really compete for the first time in years was taken away from me before I could ever really embraced it. All me and other Dolfans wanted to know was how bad it was. Was there a chance it was just a sprain, is it possible all is not lost. I was refreshing every my phone every 4 seconds while having Espn on waiting for an update on the MRI. It was like waiting to see who was going to be the next pope. Just kept checking for white smoke. Then it came
ALRIGHT MIAMI!! No tears, no structural damage. Might miss a month or so and then wheels up, lets get at it. Right? Right?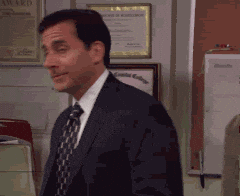 Friggin gut punch like you read about. Out for the year with something that could of been taken care of months ago. As mad as I am right now, I can't play Captain Hindsight and say see told ya he would get hurt if he didn't have surgery. I never campaigned for that. That be a smug, loser move to go with because if he didn't get hurt nobody would be saying that. And I'm pretty sure there were some medical professionals that told him he was good to go so if you and your non-medical degree want to argue with folks that have one of those, go right ahead. It just sucks that this is where we're at. This is a case of Ryan being unlucky.
So where does Miami go from here? Automatically the first guy to get a call was Gase's former QB Jay Cutler
Makes perfect sense to me for all sides. One of Cutler's best years was in 2015 with Chicago where he had a 21/11 TD/INT ratio with Adam Gase as his coordinator so naturally Gase would reach out to him. On the other side, it makes sense to me that Cutler would only come out of the booth that he didn't get into yet only if he's going to be the starter and get starter money. Why would he leave a much less stressful, non-getting hit position to go back and play football if he wasn't going to be the starter? The answer is he wouldn't do that and I don't blame him.
Then you have Colin Kaepernick. I know I know heck of a bad person for exercising his right to protest, who started a nationwide discussion about African Americans getting killed by police officers daily and who's been honoring a pledge to donate $1 million dollars to several charities. That Colin Kaepernick. Though he's currently banished to the city limits of the NFL he's a candidate to come in and play QB. I would have no problem at all if Miami signed him. But I'm not sure his skill set is best suited in Miami even though he had a 16/4 TD/INT ratio. Gase's offense is predicated on timing on top of timing and accuracy. These are things that Kaepernick has struggled with his entire career. But don't forget that Gase was all ready to go and coach the 49ers a few years ago and was looking forward to work with Kaepernick. That said I would say that Cutler is in front of him on the hypothetical free agent depth chart.
And then there's the backup Matt Moore. Moore had a 8/3 TD/INT ratio and helped Miami get into the playoffs when he came in for Tannehill last year. When we last saw Moore his life was in a state of flux and by flux I mean that he got absolutely obliterated
The guy is a really poor mans Brett Favre where he takes a lot of chances and sometimes they work for big plays and due to his arm being nothing like Favre's other times he throws laughable INTs. But he seems like he's a leader and commands the huddle. He's not afraid and is obviously loaded with grit. I would have no problem if they signed some lesser tiered backup and went with Moore. There's enough talent around him where I think they could make it work. Not like Tannehill ever made the pro bowl or anything.
It won't be a for a few days until we hear what Miami will do
Whatever they do, I'll convince myself that the world isn't burning and that we can go out there and pull something wild off.
I think to ensure a Super Bowl title Gase should just come out like Dick Vermeil, start crying and say we're going to rally behind Matt Moore and will play good football. That's gotta work
PS- Crazy to think about all this coverage for a QB that's a middle of the league in terms of ranking. If you were ever one of those people who thought the QB wasn't as important, yesterday's freakout and coverage should tell you that even a QB who's had marginal success is worth everything.
@2ndSatSports
@2ndSatSurnn