You'd think he would just go and live a great life and get out of the public's eye. You'd think that after he got done running the country for 8 years that he'd just want to not be in the papers. You'd think that but nope. Not this former president. Not Barack Obama. It seems Obama is thinking about playing in the NBA.
Bleacher ReportDuring the MIT Sports Analytics Conference, Obama noted the Spurs are a team he would take a free-agent meeting with because they encompass everything he is looking for.

"They're smart, they're well-run, they're focused on team," he said, via Sarah Martinez of the San Antonio Current. "They treat everybody in the organization with respect, and that is the kind of organization that I want to be a part of. So I would say over the last 15 years in basketball, San Antonio would be a great example of that."
Well Mr. President I only have one thing to say to you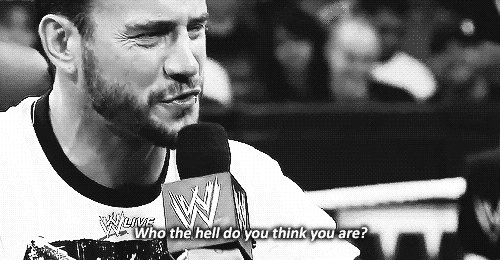 The nerve of this guy. Just because he was the commander in chief of the alleged greatest country in the world, who had the ability to send bombs large enough sink entire countries doesn't mean he has the right to call his shot in terms of where he wants to play. He can't just come in here, flash some launch codes and decide where he wants to lace'em up. That's not how the NBA works. You have to go to college for at least a year or have some real solid And 1 Mixtape footage of you dribbling a basketball off someone's face while you also do a windmill dunk blindfolded to gain access to the league.
Lets just say, Obama signs with the Spurs on a 10 day contract just for hypotheticals sake. How would Obama fit in? Well, the former signal caller for America stands at 6'1 and has a lean build and a decent jumper. Steph Curry has a similar build and both enjoy hanging out without each other in the White House while also not enjoying the person who currently resides in the White House. I'm not sure if he can be the kind of shooter that can catch and shoot of screens like a Rip Hamilton or if he's one of those shooters that can't have anybody around him within 5 ft(like me) to get off his shot like a Steve Kerr or Robery Horry. I can say this, if Obama did join the league, I think he would find it a bit more difficult to drive the lane due to none of the other players simply letting him have free reign in the paint due to none of them working for him or wanting to be responsible for being the one who injures a current sitting president. Actually, I take that back. I'm sure if Trump came t̶r̶i̶p̶p̶i̶n̶g̶ ̶o̶v̶e̶r̶ ̶h̶i̶s̶ ̶d̶i̶s̶g̶u̶s̶t̶i̶n̶g̶ ̶s̶l̶o̶p̶p̶y̶ ̶b̶l̶o̶b̶ ̶b̶o̶d̶y̶ ̶o̶f̶ ̶h̶i̶m̶s̶e̶l̶f̶ ̶b̶e̶c̶a̶u̶s̶e̶ ̶I̶'̶m̶ ̶s̶u̶r̶e̶ ̶t̶h̶e̶ ̶l̶a̶s̶t̶ ̶t̶h̶i̶n̶g̶ ̶h̶e̶ ̶c̶a̶n̶ ̶d̶o̶ ̶i̶s̶ ̶d̶r̶i̶b̶b̶l̶e̶ ̶a̶ ̶b̶a̶s̶k̶e̶t̶b̶a̶l̶l̶  barreling through the lane there would be plenty of players that would love to take a 1980s style approach to basketball and go into business for themselves. At least we have some tape on this guy
@2ndSatSports