As for Barkley's near impossible odds to win a celebrity golf tournament, I think this is the perfect time for Charles to show the world that he's more than a swing that makes my back go out just watching it. That he's more than a guy who harps on bashing today's NBA superstars for making and joining super teams even though he did the same thing late in his career. That he's more than a guy who gets shoved in a locker every time him and Shaq start talking about championship rings. This is the time to rise up and shock the world.
Live and die by that hitch. Live and die by it. Romo may be 2-1 to win but 6000-1 just seems like a better bet. UMBC beating #1 ranked Virginia, US hockey beating the Russians, Barkley winning celebrity golf tournament. That's where Barkley could put himself. Yeah, he never won a ring in the NBA. But guess what, Michael Jordan is nowhere near this tournament so this tournament is Chuck's for the taking.
How great would it be Chuck comes out and just is crushing the ball down the middle of the fairway and burying putts? The answer is it would be the greatest accomplishment since Moses parted the Red Sea. Yep, gonna be nice to rake in all that Barkley cash when he smashes the field.
One last thing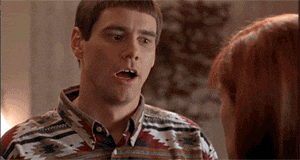 Follow me @2ndSatSports